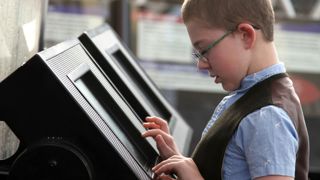 Who Are We?

The National Space Centre Charity (No. 1078832) has a mission to get people excited about space and help develop the next generation of scientists and engineers.  Its core objectives are to increase the general public's interest in space, showcase UK space activity within a global context, influence young people's course and career choices and enhance the size and quality of the UK science and engineering skills pool.

It achieves its mission and objectives through the activities of three business units: the National Space Centre, National Space Academy and NSC Creative.  The National Space Centre welcomes family and school groups for a fun and informative visit of 3-4 hours' duration, and corporate groups for meetings, conferences, weddings and dinners.  The National Space Academy uses space as a context by which to teach STEM (Science, Technology, Engineering and Maths) to young people and their teachers.  NSC Creative produces and distributes 2D & 3D immersive animated films for planetarium dome, Virtual Reality and flat screen applications.

What data do we collect?
The National Space Centre is what's known as the 'controller' of the personal data you provide to us. We will usually collect basic personal data about you like your name, postal address, telephone number, email address, your social media handle and your bank details if you are making a financial transaction.
We collect your personal data in connection with specific activities, such as ticket purchases, venue bookings, newsletter requests, product purchases, feedback, competition entries, information you provide in public forums on our sites and applications.
The information is either needed to fulfil your request or to enable us to provide you with a more personalised service. You don't have to disclose any of this information to browse our sites. However, if you choose to withhold requested information, we may not be able to provide you with certain services.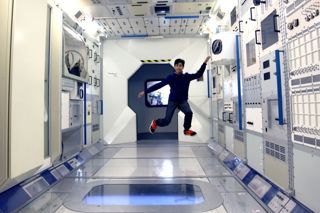 Why do we collect your personal data?
Most of the data we collect is for legitimate interests – "We have a genuine and legitimate reason and are not harming any of your rights and interests."
We collect your data to process a booking, be this a ticketed visit to the Centre, an educational visit, a room or venue booking, birthday party, outreach workshop or other product or service provided by the National Space Centre. To create a contract, we require your personal date to comply with our contractual obligations.
For vital interests, we will ask for contact and medical information where it is necessary to safeguard your well-being, such as, special dietary/health requirements.
Our Curatorial team will collect data relating to the curation and conservation of the collection.
Our Marketing team will collect data to better understand our customers and to ensure the funds allocated by the charity are put to best use. This data collection will be carried out in a transparent way and this data is never shared with third party organisations.
The main areas we collect and use your data are:
Direct Marketing: We will contact you by post and telephone with marketing which further the aims and objectives of the National Space Centre. We will make sure our communications are relevant to you, tailored to your interests. All data used for direct marketing purposes will have the prior consent of the recipient.
Ordering online: In order for us to process an order, payment has to be taken and contact information collected, such as name, delivery address and telephone number, provided.
Your best interest: Processing your information to protect you against fraud when transacting on our website, and to ensure our websites and systems are secure.
Analytics: To process your personal information for the purposes of customer analysis, assessment, profiling and direct marketing, on a personalised or aggregated basis, to help us with our activities and to provide you with the most relevant information as long as this does not harm any of your rights and interests.
Research: To determine the effectiveness of promotional campaigns and advertising and to develop our products, services, systems and relationships with you.
Due Diligence: We may need to conduct investigations into potential employees or business partners to determine if those companies and individuals have been involved or convicted of offences such as fraud, bribery and corruption.
We will also hold information about you so that we can respect your preferences for being contacted by us.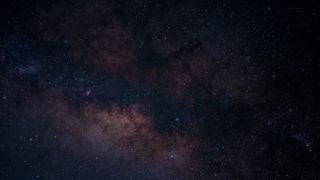 The Marketing team also make use of profiling and screening methods to produce relevant communications and provide a better experience for our visitors.
To do this we may use additional external sources of data to increase and enhance the information we hold about you. This may include obtaining details of changes of address, date of birth, telephone numbers and other contact details, information related to your wealth, and consumption and demographic data generated through the MOSAIC geodemographic tool. It may also include information from public registers and other publicly available sources such as Companies House, newspapers and magazines.
If you do not wish your data to be used in any of the ways listed above or have questions about this then use the contact form on our Contact Us page.
When do we collect your personal data?
When you visit our websites, make an online booking for our events and subscribe to email communications
When you contact us via email or phone to enquire about our facilities and services, as listed above, or make a booking
When you visit our facilities, as listed above, and provide us with information for a potential or current booking
When you book any kind of appointment with us
When you contact us with a query or complaint
When you engage with us on social media
When you visit us at trade shows and exhibitions
When you ask for information or book via relevant third party booking agents and online websites
When you enter a prize draw or competition
When complete any survey, for example Venue Verdict
When you use one of our car parks, or enter one of our buildings which have CCTV systems in operations for the security of our customers and staff. These systems may record your image during your visit
How do we store your data?
Electronic data and databases are stored on secure computer systems and we control who has access to information (using both physical and electronic means). Our staff receive data protection training and we have a set of detailed data protection procedures which personnel are required to follow when handling personal data.
All electronic forms that request financial data will use the Secure Sockets Layer (SSL) protocol to encrypt the data between your browser and our servers.
If you use a credit card we will pass your credit card details securely to our payment provider (Verifone and Worldpay). Other payment methods (e.g. ApplePay) are handled in a similar manner.
The National Space Centre complies with the payment card industry data security standard (PCI-DSS) published by the PCI Security Standards Council, and will never store card details.
Of course, we cannot guarantee the security of your home computer or the internet, and any online communications (e.g. information provided by email or our website) are at the user's own risk.
We use online tools to process some of our data, for example email marketing platforms and social media sites. This means that some of your data will be held outside of the EU but this is only data which you share with us explicitly.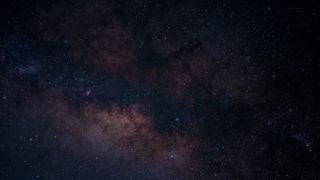 Transactional Data
The National Space Centre uses Verifone and WorldPay to process online purchases. As such, we do not store or handle any payment information on site. Verifone and WorldPay uses a combination of established techniques and encrypted and digitally-signed protocol to protect the security of your personal data. When you enter the booking pages of our website, you enter secure pages (indicated by the letters https:// in the web address bar and/or a padlock symbol displayed in your web browser). The National Space Centre complies with all the necessary legislation relating to consumer rights.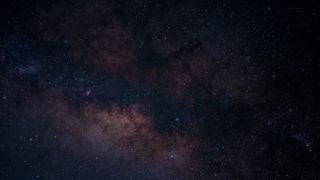 Use and Storage of Images
We process and securely store images to celebrate and promote our work. These images are captured for legitimate interest uses by the organisation.
You can ask us to remove an image at any time or revoke your consent by contacting [email protected] If you attend a large event at the Centre, you may be included in marketing photography. Signage will be in place to notify you of this upon arrival and you can request that you are not included at any point.
We may share images with organisations and partners outside of the EU as our work is globally recognised.

How long do we store your data?
We will only use and store information for as long as it is required for the purposes it was collected for. We continually review what information we hold and delete what is no longer required.
Do we share your data with third parties?
We only disclose information to third parties or individuals when obliged to by law, for purposes of national security, taxation and criminal investigations and the following:
If you have agreed that we may do so.
When we use other companies to provide services on our behalf, e.g. processing, mailing or delivering orders, answering customers' questions about products or services, sending mail and emails, customer analysis, assessment and profiling, when using auditors/advisors or processing credit/debit card payments.
We may disclose aggregate statistics about our site visitors, customers and sales to describe our services and operations to prospective partners, advertisers and other reputable third parties and for other lawful purposes, but these statistics won't include any personally identifying information.
If we run an event in partnership with other named organisations your details may need to be shared. We will be very clear what will happen to your data when you register.
And, we will never sell or rent your personal information to other organisations.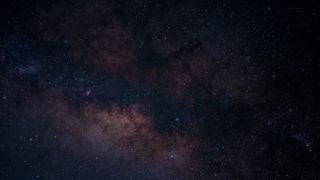 Your rights
We respect your right to control your data. Your rights include:
a) The right to be informed
This privacy notice outlines how we capture, store and use your data. If you have any questions about any elements of this policy, please contact us.
b) The right of access
If you wish to obtain a record of the personal data we hold about you, through a Subject Access Request, we will respond within one month.
c) The right to rectification
If we have captured information about you that is inaccurate or incomplete, we will update it.
d) The right to erase
You can ask us to remove or randomise your personal details from our records.
e) The right to restrict processing
You can ask us to stop using your personal data.
f) The right to data portability
You can ask to obtain your personal data from us for your own purposes.
g) The right to object
You can ask to be excluded from marketing activity.
h) Rights in relation to automated decision making and profiling
We respect your right not to be subject to a decision that is based on automated processing.
For more information on your individual rights, please see the Information Commissioner's Office.
Our use of cookies
Our website uses cookies, as almost all websites do, to help provide you with the best experience we can. Cookies are small text files that are placed on your computer or mobile phone when you browse websites.
Our cookies help us:
Make our website work as you'd expect
Remember your settings during and between visits
Improve the speed/security of the site
Allow you to share pages with social networks like Facebook
Continuously improve our website for you
We do NOT use cookies to:
Collect any personally identifiable information (without your express permission)
Collect any sensitive information (without your express permission)
Pass personally identifiable data to third parties
Pay sales commissions
Most web browsers allow some control of most cookies through the browser settings. To find out more about cookies, including how to see what cookies have been set and how to manage and delete them, visit www.allaboutcookies.org.
Get in touch
Should you wish to find out more about the information we hold about you, or about our privacy policy, please contact us:
Telephone: 0116 261 0261
Email: [email protected]
National Space Centre, Exploration Drive, Leicester LE4 5NS
Our office hours are Monday – Friday, 9am – 5pm.
We update this policy periodically.
Last updated: April 2023