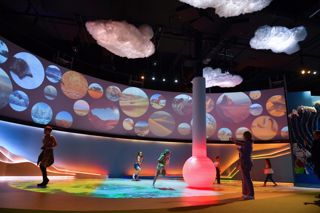 Discover the beauty of our Home Planet. Learn about how humans are changing the Earth and what we can do about it.
The Home Plant gallery examines how satellites monitor the health of our planet and play an increasingly important part in modern life.
Enter the Video Booth, chase fish on an interactive floor, and make your own pledge to help our Home Planet in this informative and exciting gallery.