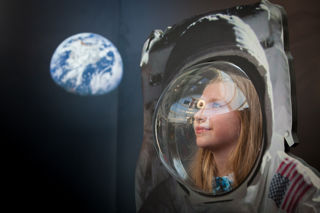 The National Space Centre is dedicated to making #SpaceForEveryone, especially those juggling family budgets right now.

A day ticket to the National Space Centre is automatically upgraded to a FREE Annual Pass, giving you many opportunities to enjoy time with the family, whatever the weather (terms and conditions apply).

Scroll down to see how to book your return visit...

Support the Charity
Did you know that the National Space Centre is a charity and when you purchase a ticket 100% of the money goes to the curation of our artefact collection, the creation and development of a full education programme and the running of our unique building?
When you buy a ticket you can GIFTAID your ticket at no extra cost, allowing us the opportunity to claim back money from the tax man.
To thank you for buying a ticket and supporting our charitable objectives we offer an automatic FREE Annual Pass upgrade on all paid for tickets.
You don't need to do anything, you will be given full details on your first visit to the National Space Centre.
How to book a return visit
When you book online (or pay on the door on days we are not sold out in advance) you will receive an email confirmation with your membership number, this is what you need to book your return visit:
Click the BOOK TICKETS link at the top of the website, then select the Annual Pass Return Booking to make a return visit booking. 
Annual Pass return visits must be booked at least 24 hours in advance. If we are already sold out the date will not be available.
An Annual Pass is non-transferable and you will be asked for photo ID upon arrival to use your pass for a return visit. 
If there is availability in the planetarium on the day of your visit, you can book an additional show for £3 per person at the main ticket desk upon arrival. 
You Booked After 24 May 2023

You will find your booking number and membership number on your email confirmation. If you have paid on the door and provided an email address for your confirmation to be sent to you will also find your number here (please check your spam filter if you cannot find it). 

You Booked Before 24 May 2023

Our old ticketing system did not generate a membership number unfortunately, so you will need to email your booking number and name to [email protected] to get your membership number to book (please note the emails will be answered in office hours Monday-Friday). 

You Paid on the Door

You will have been given a till receipt attached to a map and guide with your planetarium times. If you gave your email address for the confirmation you will find your membership number on your email. If you didn't provide an email address you will find the membership number written on your receipt.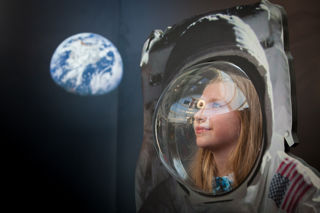 And Finally...
If when you booked you entered your email incorrectly, or didn't leave a gap in your postcode your online return visit booking will not work.
Please email [email protected] (Monday-Friday 09:00-17:00) to have your details updated on our system, so you are able to book in the future.