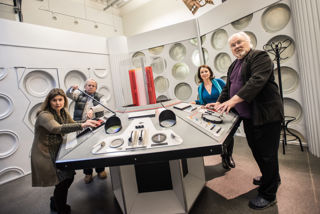 From Space Lates, to Film Clubs, Astronaut visits, to Cosmic Valentine's, and Science Fiction weekends, the National Space Centre has something for everybody to enjoy. 
Whether you are looking for a family day out in the school holidays, or talks on the latest developments in space, there are a world of choices for you to discover at the National Space Centre.
PLEASE NOTE: Premium, evening and separate ticketed events are exempt from the Annual Pass offer.
Full Events Calendar
Showing results for:
Family Event
All